Jacindamania in New Zealand
On 26 October 2017, at the age of 37, Jacinda Ardern became Prime Minister of New Zealand. The Labour Party, led by Ardern, obtained 35.7% of the vote in the General Election in September, and agreed to form a coalition government with the New Zealand First party and the Green Party. The Labour Party was back in power after ten years in opposition to the National Party. 
Yet, a few months before the September 2017 elections, few would have bet on a Labour Party victory, and even less on Jacinda Ardern. Ardern has been Labour's leader since August 2017, succeeding Andrew Little who was forced to resign from his post in the face of the party's plummeting popularity rating (24%). At the time of her election as Labour leader, seven weeks before the general election, the committee gave Jacinda Ardern one hour to make her decision. On this she says 'it was short. But, in a way, it also meant that I was going to run my campaign as myself, on instinct'.
In a few weeks, Jacinda Ardern managed to lift the Labour Party from 23% to 36% of the vote in the polls, and to bring about real change in the election campaign. The candidate's popularity ratings continued to rise, the centre-left vote finally consolidated around the Labour Party, and donations and new memberships continued to flow in, prompting political commentators to speak of 'Jacindamania'.
Three years later, in the early general election of October 2020, the Labour Party, again led by Jacinda Ardern, won its biggest victory since 1946, with more than 50% of the vote and an absolute majority of seats. Jacinda Ardern was re-installed as Prime Minister, heading a majority coalition government with the support of the Green Party.
A surprising election campaign in 2017
A popular personality
From her first speeches, Jacinda Ardern has been a breath of fresh air in a dull New Zealand political life and in an election campaign whose outcome seemed to be already written.
The fact that she is a young woman is of course a novelty in a country where politicians are mainly men, middle-aged and considered 'boring'. But, beyond her age and gender, it is above all Jacinda Ardern's personality that attracts voters and allowed her to quickly reach a popularity rate of almost 70%, even among National Party voters.
Charismatic, smiling, dynamic and authentic, she gave a real boost to the campaign in 2017. Finlay Macdonald, former editor of the New Zealand Listener news magazine, said of her: 
'Basically, the Labour Party has not changed its policy, so you have to conclude that it's all about personality. The previous Labour leader, Andrew Little, was seen as dull and uncharismatic, and was one of a group of middle-aged men who had failed to inspire the electorate'. 

Finlay Macdonald
By appointing Jacinda Ardern as the new party leader and general election candidate, the Labour Party gained a candidate with two main qualities.
She stood out and represented a change from the classic candidates, generating interest from a part of the electorate which, until then, did not feel represented. For example, pre-election polls at the time showed that she was popular with women voters who had felt under-represented since Helen Clark stepped down as Prime Minister in 2009. She is also popular with young voters who identify as working class, as she comes from a modest background.
She reassured and inspired confidence among voters because she is authentic and does not hesitate to address voters' fears and anxieties, while proposing an action plan and a message of hopeful change.
A positive election campaign
In August 2017, when she had only seven weeks to campaign for the October general elections, Jacinda Ardern announced that she wanted to run a 'firmly positive' campaign, around the slogan 'let's do this'.
This strategy – ambitious with only a few weeks to go – meant that Jacinda Ardern wanted to focus less on the failures of the incumbent government and more on a programme of change, focusing on issues that mattered to ordinary people in New Zealand: housing, environmental degradation, the increase in poverty and growing inequality.
Faced with Labour's strategy, the National Party, at first confident of its victory after three consecutive terms in office, began to react. It launched a more offensive and aggressive campaign focused on the fiscal and economic risks that the arrival of the Labour Party in power could represent. They used deliberate misinformation and mocked Labour's campaign by transforming some their slogan to 'let's tax this' and 'taxcinda'.
But the National Party ignored the idea of change that had become established in the minds of the voters who welcomed a challenge to the status quo.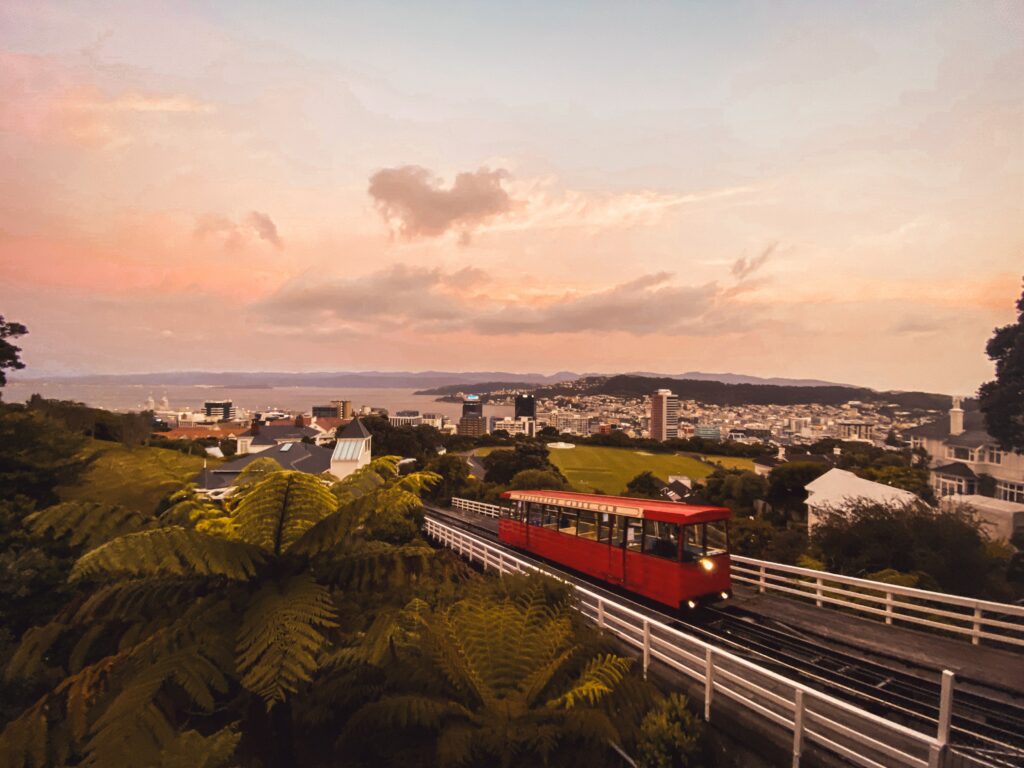 A new approach to power that ensured electoral success in 2020.
Leadership and empathy
From the outset of her mandate as Prime Minister of New Zealand, Jacinda Ardern introduced a new style of governance based on both strong leadership and the expression of genuine empathy with citizens.
In her decision-making and public speaking, her messages are strong, clear and consistent, and she is truly effective. At the same time, she shows empathy and shows citizens that she is beside them, not above them and disconnected from their needs. Former Prime Minister Helen Clark said, 'people feel that Ardern is not lecturing them, but that she is really there for them'. This empathy and compassion are also expressed in her reforms. From the start of her term, she emphasized overall wellbeing, and went on to propose the world's first 'wellbeing' budget, focusing on five key areas: mental health, child wellbeing, supporting Māori and Pasifika aspirations, productivity, and economic transformation.
Of course, despite her great popularity, Jacinda Ardern also encountered the difficulties inherent with being in power early on in her first term. Eager to undertake long-term structural reforms (to 'look ahead thirty years, not just three'), she had difficulty demonstrating the immediate effects of her policies. Some accused her of not acting fast enough and strong enough, and of not keeping her campaign promises. These reactions show how governments, while carrying out structural reforms that will certainly not benefit them politically, must also carry out short term projects and communicate progress in a way that reassures voters. In addition to these criticisms, there are others linked to her international popularity, which is becoming a double-edged sword. Jacinda Ardern, because of her gender, her young age and her progressive politics, has indeed become a strong positive symbol that attracts – unintentionally – the attention of foreign public opinion and media. The opposition in New Zealand uses it to show that 'the Prime Minister is more interested in trivial international issues than in the situation in her own country'.
But Jacinda Ardern managed to silence the critics and attacks with her handling of the Covid-19 pandemic. Her natural, confident, determined, inclusive, and energetic way of governing allowed her to handle the situation skillfully. She decided to put in place strict restrictions much earlier than other countries that were more exposed and affected. She listened and acted on the advice of scientific experts and implemented measures that were considered clever and sensible by the citizens, such as financing the widening of pavements to respect social distancing. Finally, she is a master of communication and addresses her fellow citizens in a clear and determined manner, but always with the famous empathy that characterizes her.  
Jacinda Ardern succeeds so well where others lose out that some British people, interviewed by The Guardian, declared 'I would have liked Jacinda Ardern to be our Prime Minister (…) She has everything our leaders lack: humanity, empathy, transparency and compassion'. And many agree that 'it is her authenticity that gives Jacinda Ardern the honorable tag of 'New Zealand's most popular Prime Minister in a century''. 
Visually and emotionally memorable acts
In addition to her political project and her way of governing, Jacinda Ardern has also mastered her communication. She knows how to highlight visually and emotionally strong events in an authentic and sincere way.
Announcement of her pregnancy. After refusing during the election campaign to answer questions about her intentions regarding maternity, because 'it should not have any consequences on women's careers', Jacinda Ardern announced, on 19 January 2018, that she would temporarily leave her post, for a period of six weeks, following the birth of her future child. She added that the birth would not affect her ability to do her job saying, 'I am pregnant, not disabled'.
At the annual United Nations General Assembly with her daughter: On 24 September 2018, Jacinda Ardern attended the United Nations Annual General Assembly with her three-month-old daughter. She was the first female leader to bring her baby into the Assembly, and the Organization's spokesperson, Stéphane Dujarric, welcomed the move saying, 'it's a very good thing and we were delighted to have Neve in the hemicycle of the General Assembly. With only 5% of women leaders in this world, we need to do everything we can to make them feel welcome'.
The Christchurch bombing: On 15 March 2019, New Zealand suffered a terrorist attack by an Australian far-right sympathizer, targeting mosques and the Muslim community in Christchurch. The attack left 51 people dead, and dozens injured. Jacinda Ardern attended the memorial rally wearing a veil and gave a particularly powerful and moving speech that was praised and echoed around the world. She called the massacre 'one of the darkest days in New Zealand's history' and urged New Zealanders to 'feel for the victims' and 'condemn the ideology of the criminals in the strongest possible terms'. She succeeded in rallying a nation in mourning, and immediately took the decision to ban semi-automatic weapons. Her handling of the event left a strong impression on her first term and was even praised by the opposition.
Earthquake on live television: in May 2020, Jacinda Ardern was being interviewed live on television when a 5.8 magnitude earthquake shook the region and the television set in Parliament. The Prime Minister remained unperturbed, waited for the tremor to pass, and resumed the interview, smiling and confident. Her stoicism impressed the New Zealanders, who were fascinated by the perfect emotional control of their Prime Minister. One young woman wrote on Twitter:
'Yes, I love her even more. How do you deal with mass killings, eruptions, pandemics, and live earthquakes? Meet our Prime Minister, Jacinda Ardern; this woman is unflappable'. 

Twitter
With her huge popularity and her management of the Covid-19 pandemic and subsequent economic recovery, Jacinda Ardern easily won re-election in October 2020. The Labour Party claimed an absolute majority in Parliament, and Jacinda Ardern was once again sworn in as Prime Minister of New Zealand.
Lessons from Jacinda Ardern
The situation in each country is different (electoral system, traditions, economic and geographical situation etc) but Jacinda Ardern's success, not only in her first election campaign but also in her management of power, is rich in lessons for progressive political leaders and parties around the world.  
During an election campaign, the running candidate or party must:
Never give up – an election is never a foregone conclusion.
Have the audacity to propose a candidate who stands out and marks a real change from the traditional policies already in place.
Select an authentic, honest and committed candidate, because the voters are not easily fooled.
Propose a positive and dynamic programme, which proposes new things and does not only criticize what exists.
Offer serious solutions to the real concerns and problems of citizens, even when these issues have been put aside for a long time because they are too complicated to tackle or solve.
When in power, a leader must:
Combine leadership and assertiveness with compassion and empathy.
Reassure citizens by not hesitating to take difficult and firm but necessary decisions.
Communicate well during emotionally and visually powerful events.
Maintain authenticity.